Cannonball saxophones have eye catching exterior design. Before purchasing the brand you may be wondering if the instruments are worth the price. 
The strength of Cannonball Saxophone is unique sound and customized aesthetics. Cannonball saxophones are worth the price for intermediate and semi-professional players. Cannonball's distinct bell and neck design give the horn a bright, edgy sound suitable for jazz rather than classical blending.
Over time, saxophones wear and tear from handling and transport. When you purchase a saxophone you need to know if the brand is easy to repair and the parts are hassle-free to replace. 
Looking for a good sax? Check out the brand offering here on Guitar Center
Cannonball saxophone models
The Cannonball saxophone product line includes student, standard, semi-professional, and professional models. 
The Alcazar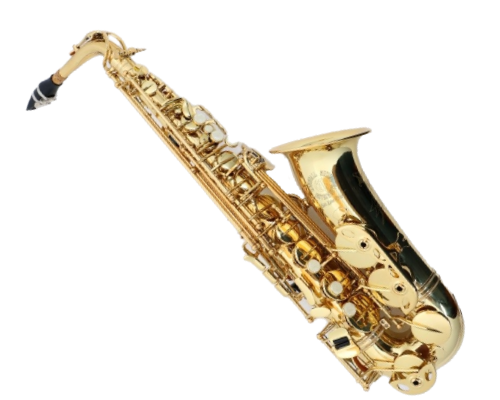 Cannonball's student model is designed to play in tune with little effort from the player. The ergonomics of the horn compensates for small hands of students.
The Falcon
Cannonball's standard model includes features that are normally found on more advanced horns. The company's acclaimed high F# is built on this horn.
Cannonball Sceptyr
 The sceptyr a semi-professional horn with a great build and notable altissimo range.
The Gerald Albright Signature Series
The pads on the Gerald Albright seem to differentiate the saxophone from other professional saxophones. This horn has the keywork to navigate technical musical phrases with ease.
Artist Series 
Cannonball's professional series actually designed for concert playing. This series is the best Cannonball option for classical players.
Big Bell Stone Series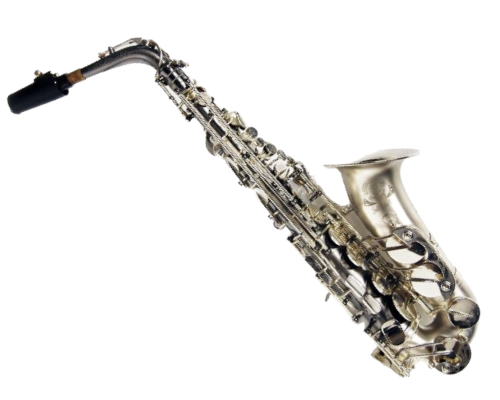 This professional series has a detachable bell and all the materials to give the instrument a big sound. The horn is perfect for live sets. 
Vintage Reborn Series 
Another one of Cannonball's professional horns. Compared to the other professional horns, the Vintage has a darker sound.
Cannonball saxophone prices
Prices of Cannonball instruments are not easy to find online because the company's business model is designed to create a unique customer experience. Customers are expected to purchase through a local dealer rather than through online shopping.
Although prices are rarely published online, T5-L Professional Tenor saxophone has a listed price of $3,379. The Big Bell Stone series is $1,799.
What people say about Cannonball saxes
Cannonball saxophones are appreciated by intermediate and professional players for the high pitch sound, customization and aesthetics, as well as the FAT Neck, one of Cannonball's two customized saxophone necks. 
Cannonball's FAT Necks allow players to growl and play notes in the lower range of the horn with ease.
Jazz players appreciate the horns for the ease of keywork. Patented stones on these horns are lightweight resulting in great fingerspeed. 
The brand is acclaimed for durability and little need to repair. High F# keys give players an advantage of technique in the altissimo range. 
Professional players appreciate the precise expression of the Cannonball sound. Cannonball horns can blend well with drum kits, bass, and guitar in small combos.
Thanks to customization (see further down), these instruments also give solo artists a less uniform appearance for playing popular music.
Cannonball cons 
There are also cons to Cannonball's designs. Players looking for more versatility in tone do not consider Cannonball Saxophones highly versatile. 
Another common complaint is the cannonball number five mouthpieces are reported as subpar and too open in sound. 
Some players find that Cannonball's special stones produce excessive moisture when sweaty. 
Some Cannonball horns are heavier than desired.
Consumers also often complain about the lack of availability and concealed pricing of Cannonball saxophones. 
Cannonball sax quality
Cannonball manufacturing is exclusive to the brand. Many of the parts are patented or trademarked as original designs of the company.
The company began with the tweak of a previously existing horn. Each new series follows the same vein for creative design.
The intent for manufacturing these instruments is to manipulate the sound for optimal expression. Cannonball makers have altered traditional saxophone parts such as the bell so the instruments can contribute to intensity and timbre.
The Big Bell Stone Series revolutionized saxophone parts with a detachable bell. This change gives these saxophones a rich full sound. The detachment feature also affords repair technicians easy access to instrument parts.
Cannonball has a reputation for using peculiar materials to design saxophone parts. The pads on Cannonball saxophones are made of black leather. These water resistant pads also contribute to durability.
Innovative parts 
Cannonball has solved a dilemma with their high F# key. This feature makes it easier for players to play passages in the higher register.
The FAT Neck is another patented part manufactured by Cannonball. The neck is included with specific saxophone series.
This additional neck enhances the mid and low range of the saxophone. It makes the instrument versatile enough to produce bright as well as full sounds.
The FAT neck does not fit the AA-L or AScep models.
Cannonball maintains quality control for its saxophones through a streamlined process. The company limits dealer distribution to prevent deviation from the intended design.
How do they compare to "Big 4" saxes?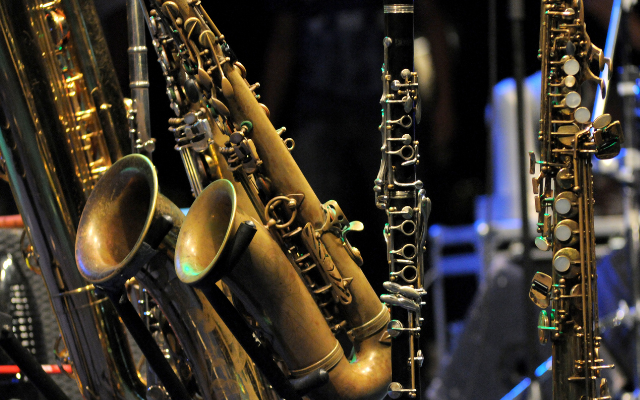 The Big 4 saxophone brands are Yamaha, Selmer, Keilworth, and Yanagisawa. Compared to these brands Cannonball's market position is based on product attributes and benefits.
Big 4 brand saxophones are sometimes considered superior to Cannonball. These brands offer a wide selection of saxophones with numerous choices of tone and texture.
Price and reputation 
Selmer has a reputation for high quality professional saxophones with a higher price point than Cannonballs.
The average price for a Selmer student saxophone is $2,400. Selmer intermediate and professional saxophones have an average range of $2,500 to $3,100. 
Yamaha's top rated saxophones are mainly student and some intermediate. Prices are lower than Selmer but higher than Cannonball, ranging from $2,100 to $3,000 on average.
Keilwerth, Yanagisawa, and Cannonball saxophones compete for ergonomics more than price or build quality. Keilwerth and Yanagisawa are specifically targeted towards professional players and outperform Cannonballs in this area. 
Many players consider Cannonball saxophones have a better sound than Keilwerth. Both brands have specialized keywork.
Marketing positioning
The Big Four outsell Cannonball saxophones on all three grade levels. The marketing strategies and popularity of the Big Four are more suitable for commercial appeal than Cannonballs.
Cannonball has a competitive advantage in the area of aesthetics compared to the Big Four. The Big four do not carry the personal touch of a niche brand as effectively as Cannonball.
The soft padded case that comes with Cannonball saxophones is lighter yet highly protective in comparison to Selmer cases.
Customization
Cannonball offers tier engraving options for unique customization. The engraving options have a medieval theme.
The countless finishes and colors are worth the price for a personalized instrument that fits the company's value proposition. 
The instrument's aesthetic design is factored into acoustic customization. The stones not only change the color and appearance of the saxophone, but the sound is altered as well.
Cannonball is the choice saxophone for a player with vested interest in an original sound and looks.
The customizations are made by hand as opposed to mass produced. FAT Necks can be made-to-order. Personalization of these necks either changes the design to match the body or differ in pattern.
Maintenance
Replacement parts and stones are available at local Cannonball saxophone dealers. The company established their business model for repairs and service to be handled by local dealers.
One benefit of Cannonball's approach is preservation of specialization. Local dealers are qualified to handle transactions according to the company's standard for quality control.
Final words
Cannonball saxophones are a reputable brand. The instruments are known for a customized sound as much as they are for a customized look. 
The brand is reliable for a rich full sound. By nature of design these saxophones are great for increased dynamics.
Purchase decisions for these saxophones should be made based on the requirements for the players style of music. 
Keep in mind these horns are not noted for the versatility in dynamic range and intonation required for classical music.
The final purchase decision should only be made after testing the horn for playability, sound, and ergonomics that meet your personal preference.
***
Photo credits:
Featured image: source Cannonball Music